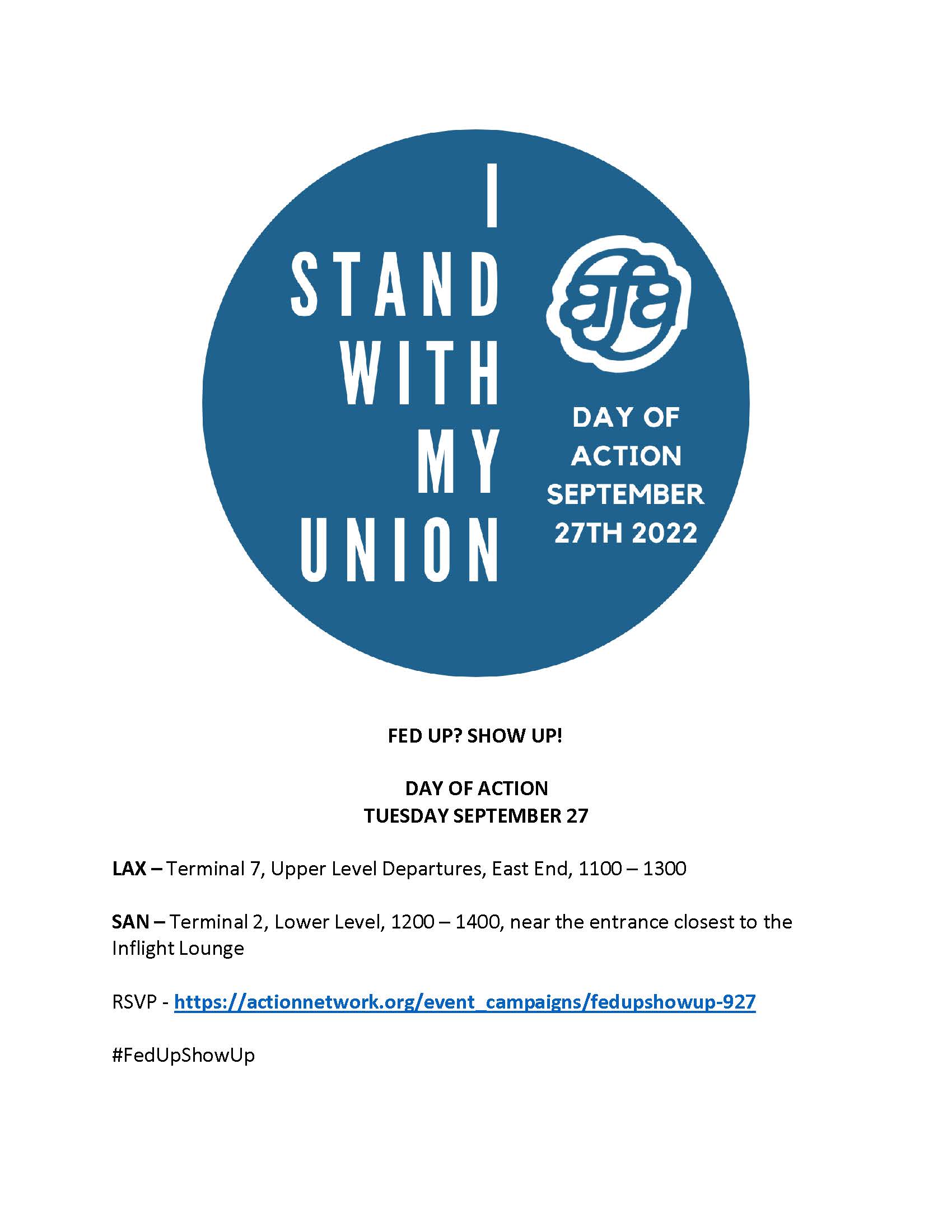 Another day, another weather event at one of the hub airports that stops air traffic in the area which keeps planes waiting on the ramp without a gate or without clearance to take off for hours.
Another day, phone calls to Crew Scheduling are left waiting on hold for 2, 3, 4, 5, 6+ hours.
Another day, another phone call to scheduling on hold waiting is disconnected for no apparent reason.
Another day, another trip trade denied.
Another day, another day off request denied.
Another day, another pairing with a maximum scheduled duty day, with a minimum layover.
Another day, another exhausted Flight Attendant.
Another day, another email, one of many, saying how 'wonderful' we are. That's strange? Management is doing nothing to prove to us of how 'wonderful' we supposedly are.
Another day, another Flight Attendant disciplined because of their supposedly poor attendance or performance.
Another day, another Flight Attendant terminated from their job for supposedly poor work performance.
Another day, where the Company attempts the scheduled operation with 20% less employees than what they should have on the job.
Another day, another Flight Attendant calling the Inflight Duty Manager to call in fatigued because all the above have left the Flight Attendant exhausted, overwhelmed, and without sleep. The Flight Attendant is effectively unable to function on the job safely.
Another day, when the average everyday Flight Attendant is angry and fed up with management's hollow words and empty promises.
It never ceases to amaze us how the Company wants more from its employees but does not want to incentivize the extra work, let alone conclude our contract negotiations in an efficient and timely manner with the necessary pay, benefits, and work rules improvements needed to finish and ratify a new agreement.
Meanwhile, we're all exhausted from yet another lengthy phone call to Scheduling waiting on hold seemingly forever. We're exhausted from yet another less than desirable trip pairing gone wrong and is broken with a bare minimum layover, and no pairing updates.
Then there are the constant requests of our patience. Then the constant harassment from management.
We're angry and we're exhausted too! On September 27 th , 2022, AFA will be conducting a Day of Action to let the general public and United Airlines know that this madness our company is putting us through must stop. The problems must be rectified. The zero tolerance of every innocuous policy and procedure infraction needs to be left behind. Staffing must be fixed at all levels at this company, and our negotiations for a good contract need to be concluded soon. The morale of our Flight Attendant group is bad and getting worse. Show up! Make your voices heard on September 27 th 2022.
#FedUpShowUp DOA 2022