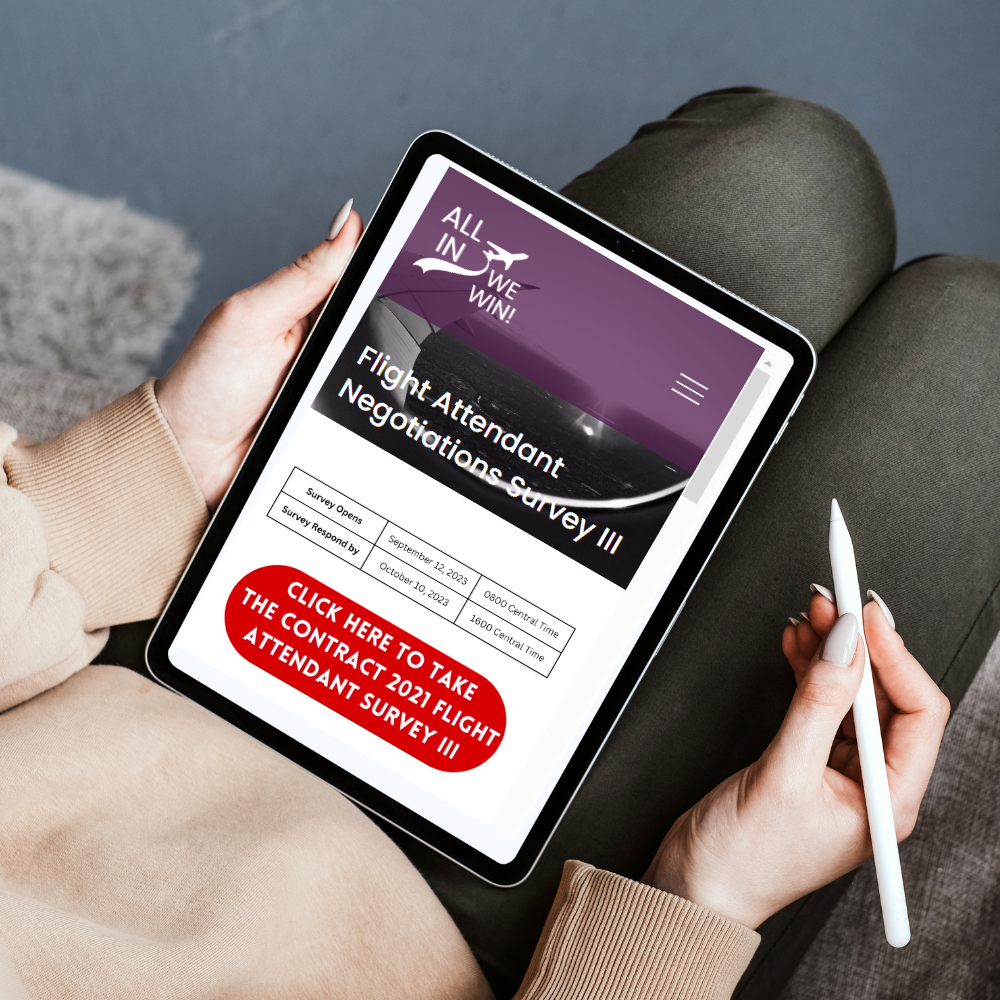 The University of New Hampshire (UNH) Survey Center opened the Flight Attendant Negotiations Survey III on Tuesday, September 12th. This survey serves as an update to the comprehensive Survey I and Survey II and will guide the Negotiating Committee on Flight Attendant priorities.

To take the online survey, you will need a 6-character access code. The access code is printed on the cover letter that is included in the survey envelope. A printed copy of the survey, along with your access code, was mailed to your address of record. If you did not receive your mailing, please contact our Negotiations Survey Help Line at 800-624-3907, extension 550, between the hours of 8:00 AM and 6:00 PM Central Time to obtain your access code.

Submit your survey today and remind your friends to do the same.