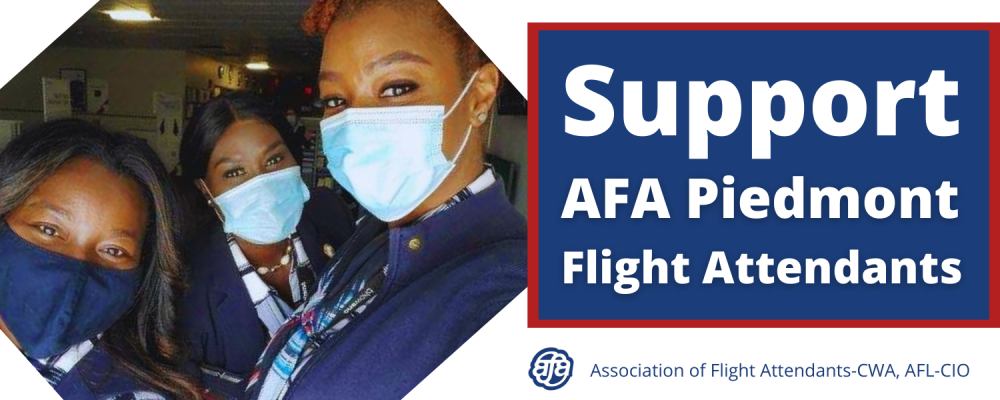 A Message from President Dante Harris
Our Sisters and Brothers at Piedmont, a subsidiary of American Airlines are currently taking a vote on whether to strike. During negotiations, the airline has only offered small raises, while increasing healthcare costs. This means that the company is expecting their Flight Attendants to take home less under the new contract then what they are currently making. The Flight Attendants at Piedmont kept the planes flying throughout the pandemic, a great risk to their health, and both Piedmont and American Airlines have made it through and are back flying full schedules. The AFA-CWA members got them through, now lets not leave them stranded!
We need all of our members to click here and sign this petition calling on American Airlines to negotiate a fair contract with the AFA.